Regular price
$49.99 USD
Sale price
$29.99 USD
Unit price
per
Last Minute - Sale end in
Calculating...
Limited Stock! 1217 people are viewing this and 3427 purchased it.
View full details
Description
MEET CUBBY, THE CURIOUS BEAR INTERACTIVE PLUSH
The Curious Bear Interactive Plush Toy is a dream companion for kids ages 4 and up – one who'll excitedly take part in all their adventures, and snuggle next to them at the end of day. Cubby is a curious young cub, and is eager to be picked up and held (he hugs you back!), play peek-a-boo, and even dance from time to time.
And let's not forget snack time! Feed him bottle or treat and he'll make eating sounds.He's a chatty little bear, too – he babbles back when he's spoken to.
In nighttime mode, this cutie closes his eyes, makes sleepy sounds, and plays one of four 5-minute sequences of soft music. Sweet dreams, Cubby!
AMAZINGLY INTERACTIVE AND LIFELIKE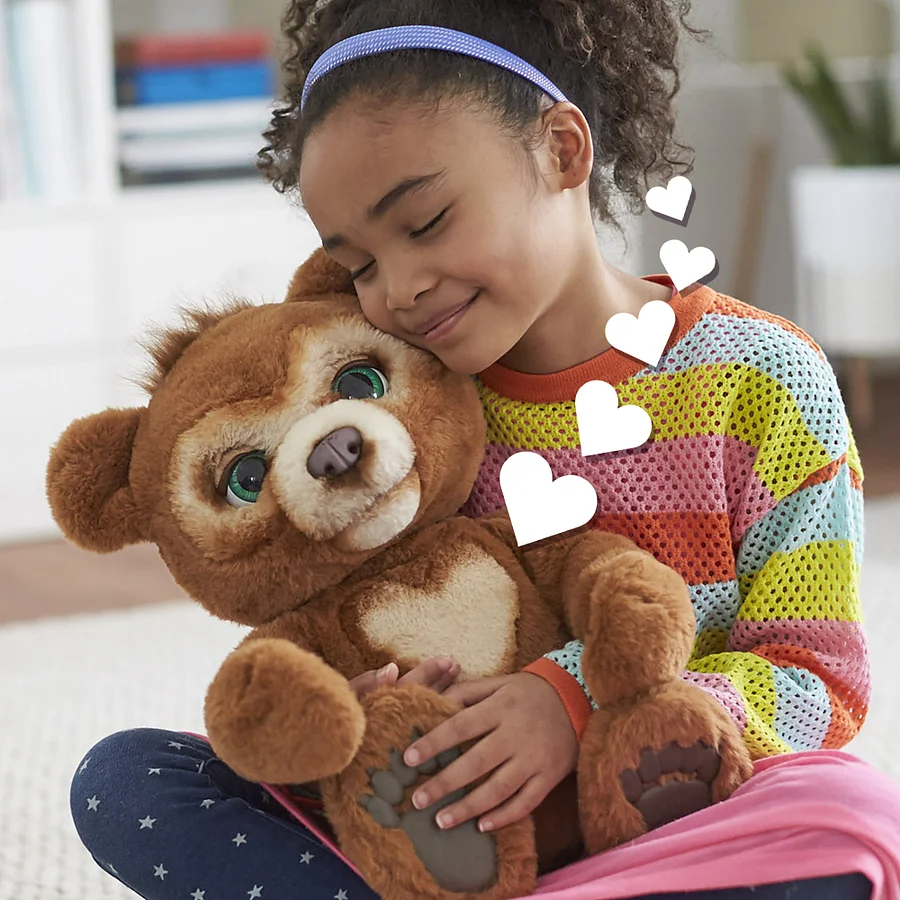 this delightfully curious, expressive bear Cub loves to play with you during the day. In nighttime mode, he makes sleepy sounds and plays soft music. He's a day-to-night best friend!
COOL ACCESSORY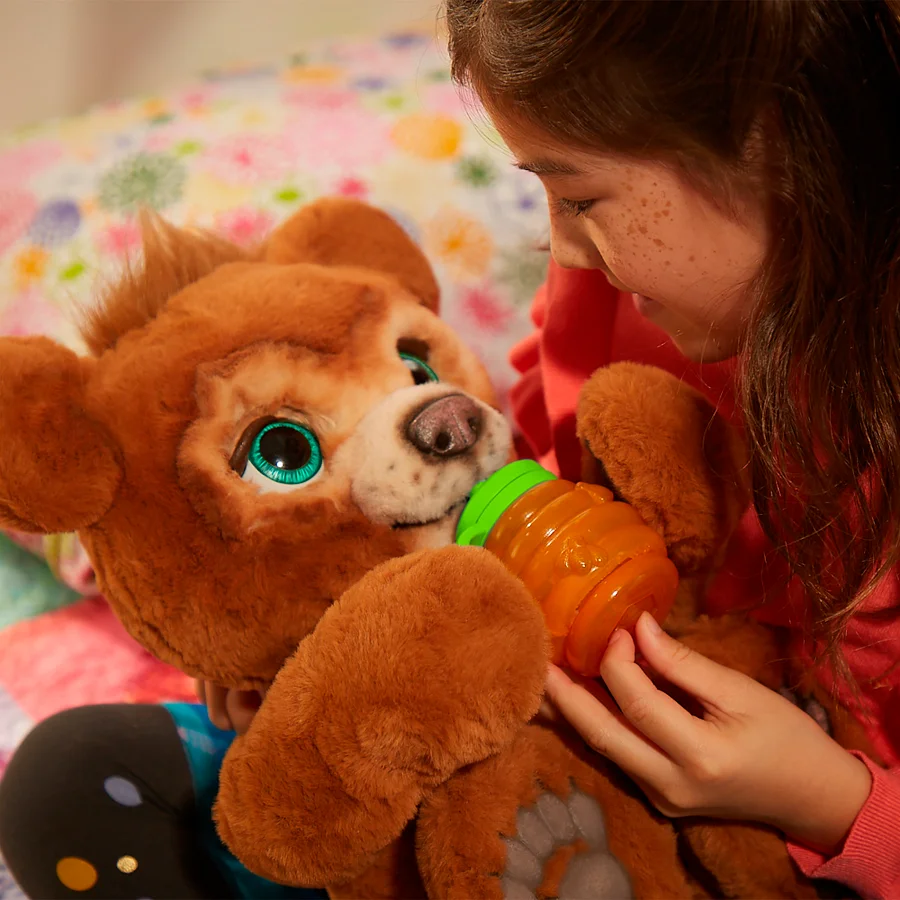 Give him his bottle or treat (both parts of a cool 3-in-1 toy) and he makes cute eating sounds. He also loves having his head gently groomed with his brush, which is the third part of that handy accessory.
SOUNDS AND MOTIONS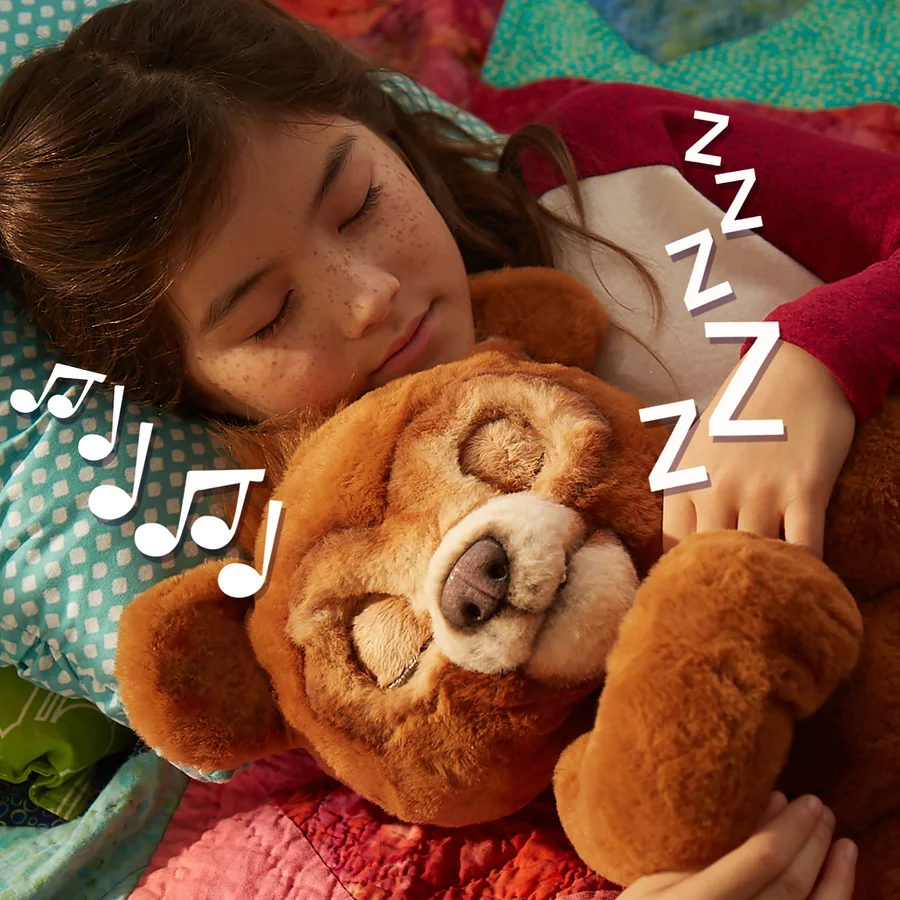 The Curious Bear pet features more than 100 sound-and-motion combinations. He can move his head, eyes, ears, nose, mouth, and arms, and makes lots of fun sounds – babbling, eating, laughing, and… snoring!
CUTE AND CURIOUS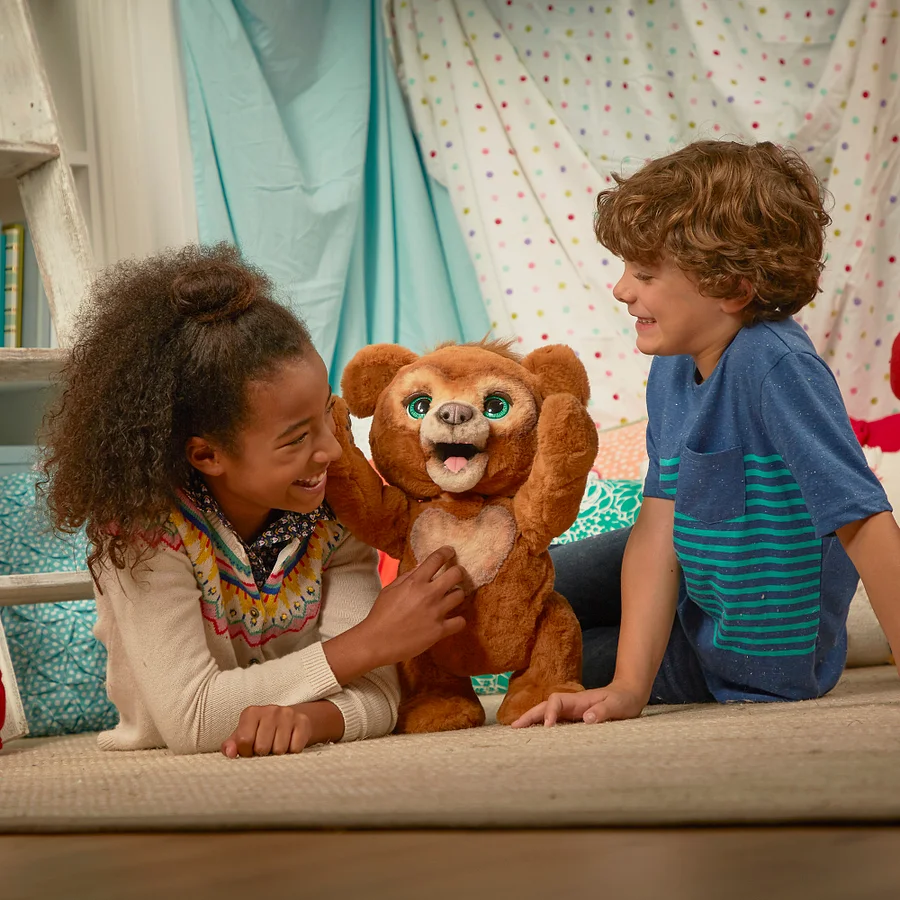 This cub is eager to learn new things and go on exciting adventures. Kids can enjoy introducing him to their world and having a partner to play with all day and snuggle with at night. Together, who knows what memories they'll make?
Shipping Policy
We stand by our product quality. If you are not pleased with your purchase, we offer a 7-day quality guarantee on all products. If you have any additional questions or would like to request return, refund, exchange, feel free to contact us at support@piloltd.com
Learn more about our return, refund, and exchange policies at support@piloltd.com.
Order processing & shipping time within 3-5 days, and delivery time within 14-21 business days from shipping date. During high volume periods, the processing time may take an additional 2-4 business days . Learn more about shipping FAQs at support@piloltd.com.
On average, the shipping fee is 4,96$USD per unit. However, shipping fee may vary due to promotional activities. Please visit the checkout page to obtain your final shipping charges.