Regular price
$45.98 USD
Sale price
$22.99 USD
Unit price
per
Last Minute - Sale end in
Calculating...
Limited Stock! 1217 people are viewing this and 3427 purchased it.
View full details
Description
The world's first non-prescription distance adjustable eyeglasses!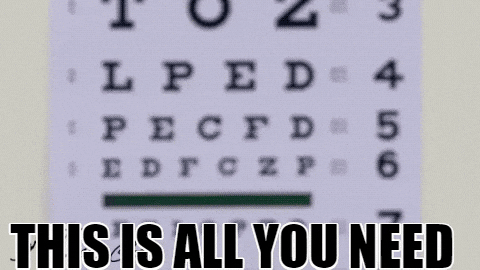 ABOUT THE PRODUCT
ADJUSTABLE GLASSES
You can customize for crystal clear 20/20 vision in seconds. See up close, far away, very close, medium distances, any distance.
Extra DURABLE and impact resistant
Made of polycarbonate material, a flexible frame fits heads of all sizes, and its impact-resistant lenses are tough enough to withstand accidental drops and forces. You don't have to worry about them breaking.
MYOPIA GLASSES + READING GLASSES
EASY TO USE
There is no need to go to an optometrist to get a second set of prescription lenses. Simply turn the dial to continually adjust our glasses, until you get perfectly clear vision. No tools required, it's totally convenient.
MOST VERSATILE
Packed with technology, our glasses are the only pair you'll need for most activities! Whether you're driving, reading a book, or watching TV, these versatile glasses can give you 20/20 vision.
ELEGANT
Our stylish and trendy unisex glasses are perfect for all face shapes.
The last glasses you'll ever need!
Continuously adjustable magnification for clearer vision.

Turn the dials to adjust đistance or reading
instantly.

Using sliđing lens technology , it offers
customizahle focus control by adjusting each eye
intlependenfly with the turn of a dial for that
custom prescription capability.

Adjustable glasses are ready to wear in less
than a minute for whenever and wherever y0u
need them.

Ideals as spare glasses in emergency situations

20/20 vision, fully adjustable (-6D tp +3D)
ADDRESSES: 
Before putting on your glasses, note that there are dials on the side of each lens. It's important to note that adjustments will be made via that little dial/knob.
Wear glasses as usual.
To start adjusting the degree of the lens, cover one eye and then adjust the dial on the opposite side (the eye with visibility). For example, cover the left eye, adjust the right lens dial. Cover the right eye, adjust the left lens dial.
Make adjustments to both lenses one at a time If your vision is still a little blurry, you can repeat step 3 as needed.
With just a twist, you can adjust the lenses to any desired distance without a prescription!
Package includes:
1 adjustable reading glasses

Shipping Policy
We stand by our product quality. If you are not pleased with your purchase, we offer a 7-day quality guarantee on all products. If you have any additional questions or would like to request return, refund, exchange, feel free to contact us at support@piloltd.com
Learn more about our return, refund, and exchange policies at support@piloltd.com.
Order processing & shipping time within 3-5 days, and delivery time within 14-21 business days from shipping date. During high volume periods, the processing time may take an additional 2-4 business days . Learn more about shipping FAQs at support@piloltd.com.
On average, the shipping fee is 4,96$USD per unit. However, shipping fee may vary due to promotional activities. Please visit the checkout page to obtain your final shipping charges.